WEDDING - DonnaJoy Davis & Graham Kent
DonnaJoy Christine Davis and Graham Steven Kent were united in marriage on Aug. 27, 2016, in Bellingham, with Aaron Dickson officiating. A reception followed.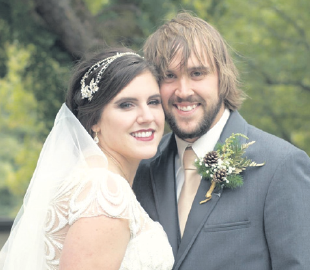 photos:celebrity inspired dresses
DonnaJoy is a daughter of Anne Davis of Lynden, and the late Garry Davis. Linda Kent of Seattle and Steven Kent of Bellingham are the parents of the groom.   Serving as maid of honor was Elizabeth Kent and the bridesmaids were Jamie Davis, Mariah Lange, Becca Kennedy, Madison Olson, Christie Goudy and Alley Arguello-Twos. Keylee Davis served as the flower girl.   
Serving as best man was Sebastian Kent and the groomsmen were Jeremy Kerns, Alex VanStraalen, Dirk Dallas, Matt Combs, Jeff Kuwahara and Brandon Preddy. Dustin Davis served as the ringbearer.   
The bride is a 2011 graduate of Lynden High School and a 2013 graduate of Bellingham Technical College. She is the manager at Lynden Chocolate.   
The groom is a 2007 graduate of Lynden High School and a 2011 graduate of Westmont College. He is an assistant golf professional at Homestead Golf Course in Lynden.   
The couple will be taking a wedding trip to Jamaica in November and is making their home in Lynden.
Read more:celebrity dresses uk
Tagged: